A top commander with the Islamic Jihad militant group in Gaza has reportedly been killed in an Israeli air strike. The death of Hussam Abu Harbeed comes as the conflict between Israel and Islamist militants rages in the enclave. The Israeli army said Harbeed was behind several anti-tank missile terror attacks against Israeli civilians. This included one attack on the first day of the current round of fighting that the army said had injured a civilian in Israel. Prime Minister Benjamin Netanyahu said that attacks in Gaza are continuing "at full force" and will "take time." After a week of fighting there is no end in sight to the deadly violence between Israel and militants in Gaza. Ceasefire appeals continue to go unheeded. Residents of Gaza experienced the heaviest bombardment by the Israeli army since hostilities erupted. Israel says it destroyed tunnels used by militants and the homes of Hamas commanders. US Secretary of State Antony Blinken says Washington is working diplomatic channels around the clock. But the US is stopping short of demanding that Israel stop its bombing campaign. Israel is stepping up airstrikes on Gaza in response to attacks by Palestinian militants. Nearly 200 people, mainly Palestinians have been killed as the conflict enters a second week. The violence flared up on May 10 following unrest in Jerusalem. In the aftermath of Israel's latest air strikes on Gaza, residents are left picking through the rubble that used to be their homes. They say the attacks were the most ferocious yet. Israel says it is aiming to destroy terrorist infrastructure and is targeting militants. The army later released footage it says shows strikes killing a senior Palestinian militant commander. Israel's jets also targeted an underground network of tunnels used by the militants in their early morning raid. A residential complex in the city of Ashdod, hit by a Hamas rocket. Hamas has kept up its barrage into southern Israel. Not all missiles are intercepted by Israel's defenses. As the bombs keep falling, the international community is becoming increasingly alarmed.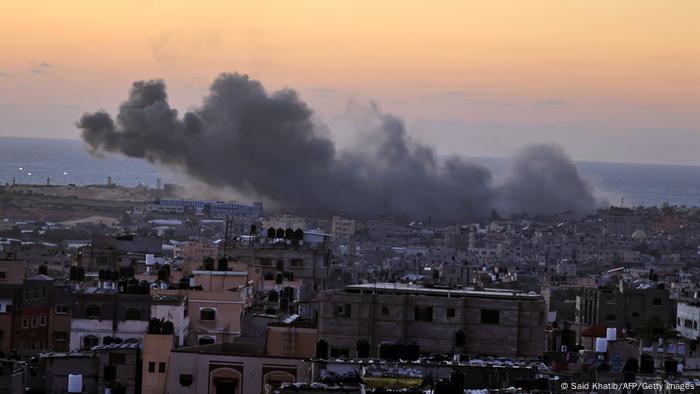 The United Nations Security Council on Tuesday ended a meeting about the ongoing crisis in Israel and Gaza without its 15 members agreeing on a public statement. The United States had earlier blocked the Council from issuing a press statement calling for de-escalation. France announced it was seeking a Security Council resolution calling for a cease-fire between Israel and Hamas, the Palestinian militant group that controls Gaza. Unlike statements, which require full consensus, Security Council resolutions are legally binding. They require at least nine "yes" votes and no veto by any of the five permanent members. What have world powers said? European Union foreign ministers called for an immediate cease-fire to stop the fighting between Israel and Hamas, the bloc's foreign policy chief Josep Borrell said. Hungary refused to support the statement released by the 27-member bloc. US President Joe Biden backed a cease-fire during a Monday call with Israeli Prime Minister Benjamin Netanyahu. However, Biden stopped short of openly demanding a truce.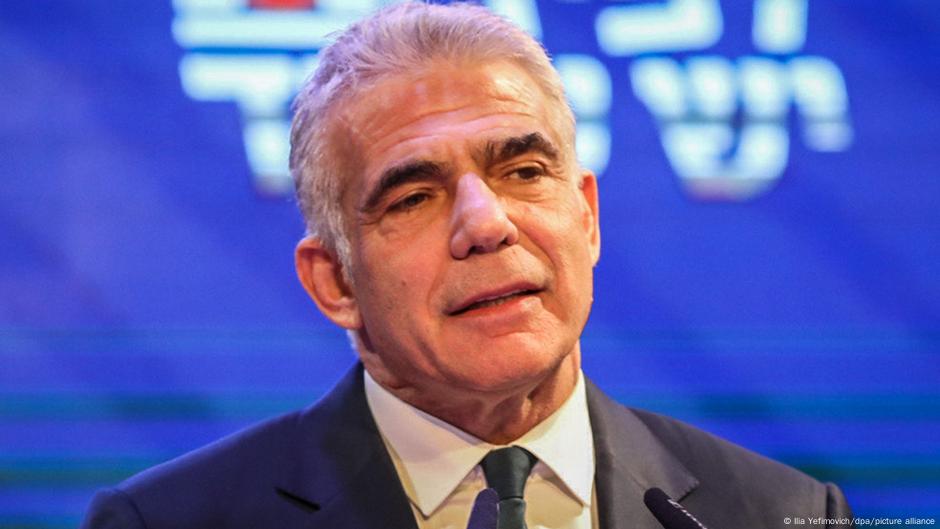 German Chancellor Angela Merkel and Jordan's King Abdullah II "agreed that initiatives for a swift cease-fire should be supported in order to create the conditions for the resumption of political negotiations," her spokesman said in a statement. France, which has been calling for a rapid cease-fire for several days, said it supported mediation led by Egypt. What have Israel and Hamas said? Despite intensified calls from world leaders for a cease-fire, Israeli Prime Minister Benjamin Netanyahu has insisted that Israel will continue fighting for "as long as necessary to bring … quiet back to the citizens of Israel." Speaking at an air force base in southern Israel Tuesday, Natanyahu said Hamas and Islamic Jihad had "received blows they didn't expect." "We've taken them many years back," the Israeli leader said. A senior Hamas official, Moussa Abu Marzouk, was quoted by the New York Times as saying that the Palestinian militant group has been seeking a cease-fire in Gaza. However, he says, "Israel demanded that Hamas unilaterally hold its fire first for 2-3 hours before Israel decides if it will do the same." Abu Marzouk says Hamas will agree to a ceasefire that is "simultaneous and mutual." However, media reports suggested that there was no commitment from either side. What is the situation on the ground? The death toll continues to increase with Israel carrying out more airstrikes on Gaza and Hamas firing rockets toward Israel. Israel said over 3,000 rockets had been launched from Gaza, some falling short and others shot down by its Iron Dome air defenses. So far, at least 217 Palestinians have been killed in airstrikes, including 63 children, with more than 1,500 people wounded, according to the Gaza Health Ministry. Hamas and Islamic Jihad say at least 20 of their fighters have been killed, while Israel says the number is at least 130, according to Reuters news agency. Twelve people in Israel, including a 5-year-old boy, have been killed in Hamas rocket attacks. Palestinians across Israel and the occupied territories went on strike Tuesday to protest Israel's air raids on Gaza. The strike is also directed against actions taken by Israeli security forces against Muslim worshippers at the Al-Aqsa mosque compound, as well as forced evictions in the east Jerusalem neighborhood of Sheikh Jarrah.